5 Considerations For A Propane-Fuelled Home
Are you looking to make a more financially-sound, efficient choice for your family's energy needs? Do you feel stuck between your options in fuel sources and companies? We're a 99-year-old family-owned business that makes propane and home delivery simple. Here are 5 considerations to keep in mind when choosing propane to fuel your home.
1. Choosing The Right Propane Tank for Your Home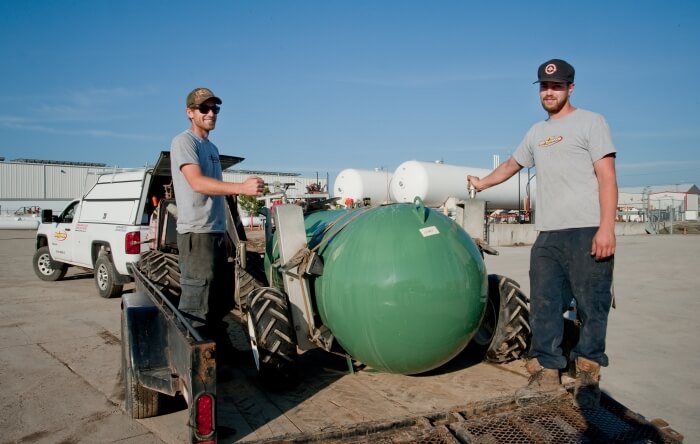 When using propane for your home, it is important to consider tank options. Whether you're looking to use an existing tank, rent a tank, or purchase, Bryan's Fuel offers flexibility and guidance.
Using an Existing Tank: If you already have a propane tank, our certified technicians will inspect it to make sure it meets regulatory requirements.
Renting a Tank: Not ready to buy? Renting a tank is a convenient option, and our friendly team will help you with all the necessary details.
Purchasing a Tank: Ready to make a long-term investment? Our experts will help you choose the right size and type of tank for your needs.
Propane Tank Sizes
Depending on your needs, you can choose from the following propane tank sizes for your home:
454L

325 USWG

500 USWG

1000 USWG
Selecting the right propane tank option is a simple, guided process when you contact our team.
2. Monitoring Your Usage Patterns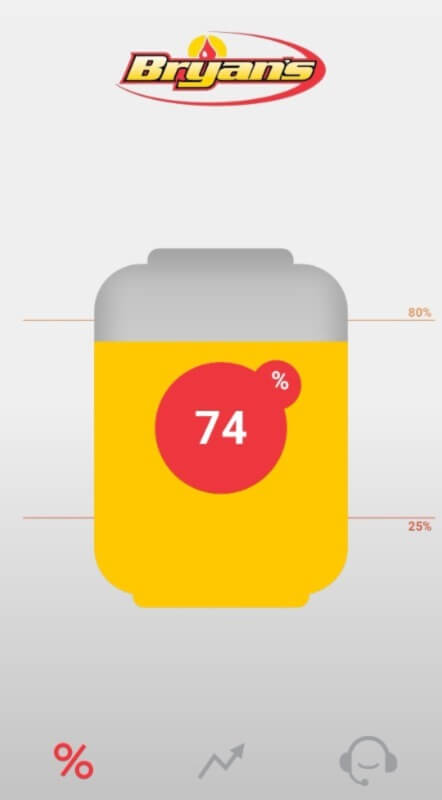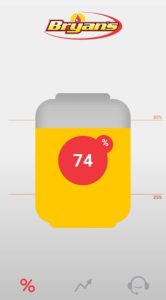 Knowing your usage pattern will help you manage costs and prevent interrupted service. You can keep an eye on your tank levels through gauge readings, and we can help guide you on how often to schedule your propane deliveries by providing information about average delivery times in your area.
Remote Monitoring: We also offer satellite propane tank monitors that provide real-time data on your tank level, making it easy to see your propane usage and manage deliveries. 
3. Exploring Flexible Delivery Options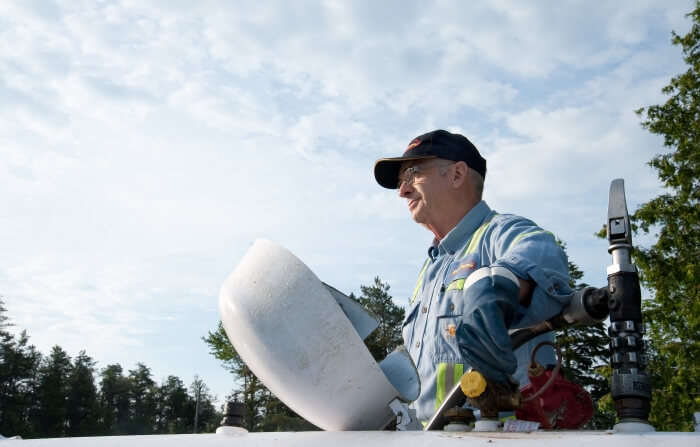 We offer accommodating propane delivery options that are designed to suit every family's lifestyle:
Automatic Delivery: Sit back and relax with our automatic propane deliveries. We'll keep track and refill as needed.
Will Call Delivery Schedules: Plan your deliveries to suit your family's needs by monitoring your own levels and contacting our team to schedule deliveries. Schedule your delivery when your tank is at 25-30%.
Emergency Deliveries: Have an unforeseen need for propane? We've got you covered with our emergency delivery service.
Our delivery options ensure you never have to worry about running out of fuel.
4. Preparing Your Home for Propane Delivery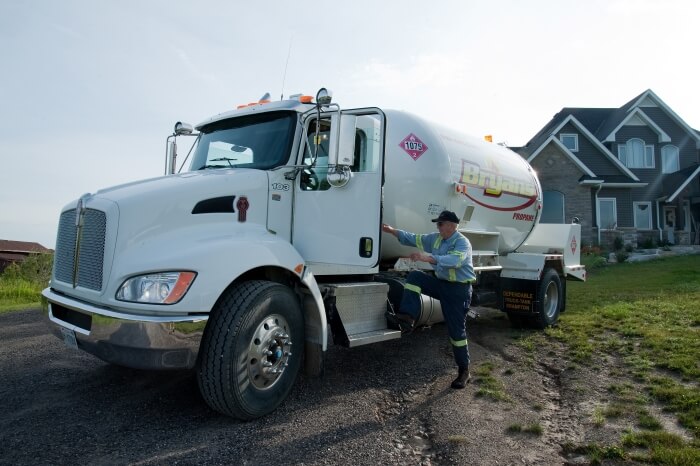 Preparing your home for the delivery day allows for a smooth and efficient experience. Here's a checklist to help guide you through the process. You'll want to cover the following:
Winter Preparations: Clear your driveway of snow to ensure easy access, and salt or sand your driveway.
Vehicle Movement: Move vehicles or items to create a clear path to the tank.
Pet Safety: Keep pets indoors for their safety during delivery.
With a little preparation, the delivery day is a breeze.
5. Navigating Propane Price Fluctuations in Ontario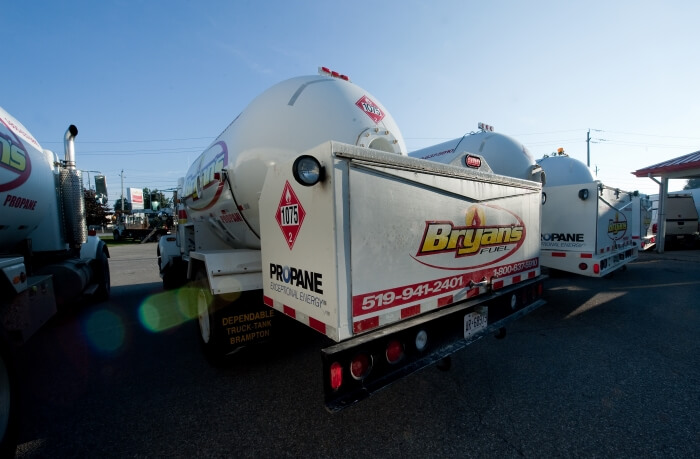 We provide updated propane pricing online every day so that you can make informed decisions. Click here to see today's fuel prices. 
Have you wondered why propane prices fluctuate on a regular basis? There are a few reasons why, including:
Supply and demand

Seasonal weather variations

Global market conditions
If you want stability in propane pricing for peace of mind and budgeting reasons, ask us about our fixed price propane program. Available from October 1 – April 30, you can lock in your rate, taking the guesswork out of the equation. 
Click here to see our Frequently Asked Questions about our Fixed Price Program.
Ready to make a switch? We can provide reliable propane for your home. Contact our team today for a no-obligation quote.