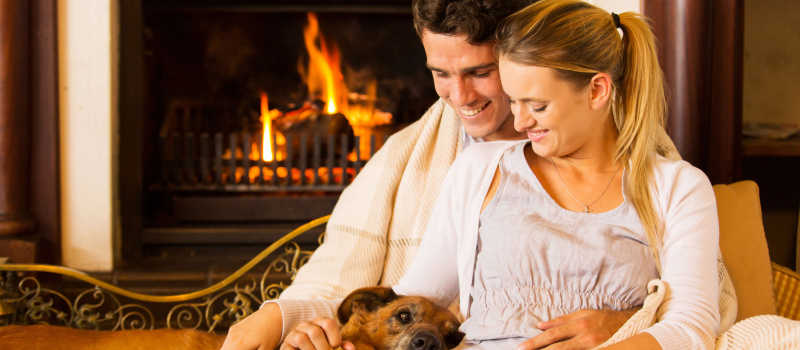 Do you need a furnace for your home?
At Bryan's Fuel, we have experienced the cold winters of Southern Ontario firsthand — we understand that every home needs a reliable and efficient heating system. That's why we sell and install high efficiency furnaces, designed to help keep your family safe and warm throughout the year.
Talk to the team at Bryan's Fuel to find the right furnace for your needs. We would be happy to provide a no obligation quote for a furnace installation, furnace repairs or cleaning.
Furnace Installation
At Bryan's Fuel, we sell and install a range of natural gas, propane, and oil furnaces, including Energy Star rated brands like Lennox. Each type of furnace fuel comes with its own advantages and disadvantages, but it's important to select a fuel source that fits the demands of your home.
Browse below to learn more about each option.
Natural Gas Furnaces
Many people show a preference for natural gas furnaces, as it provides a clean-burning and affordable heating option. However, finding a source for natural gas in the country can be difficult. Natural gas may need to be piped some distance to your location, which means access can present an obstacle.
For people who wish to heat with natural gas specifically, our team will help you with the application process.
Propane Furnaces
Propane furnaces are the obvious choice for many homeowners, especially if they already plan on using it for cooking. Similar to natural gas, propane is a cleaning-burning fuel source that can be supplied by the team at Bryan's Fuel.
Check out our unique Propane Fixed Price Program to learn how you can get the best fuel prices for your propane furnace.
Oil Furnaces
Oil furnaces remain a reliable heating source. When purchasing an oil furnace, it is important to ensure it is properly stored to prevent leaks and regularly cleaned.
If you're installing a new oil furnace, ask the team at Bryan's Fuel about options for scheduling furnace maintenance throughout the year.
Furnace Maintenance, Cleaning, and Repairs
Checking up on your furnace is very important — a broken furnace at the wrong time can lead to burst pipes or even pose a safety risk to you and your family. We recommend that homeowners check their furnaces on a yearly basis, at the very least.
A furnace maintenance can be performed at any time throughout the year. For those with an oil furnace, these maintenance checks are especially important. Our team provides regular maintenance and repairs for our customers in the Orangville, Caledon, and Simcoe County areas.
If you need furnace repairs or furnace cleaning, contact the team at Bryan's Fuel to schedule an appointment today.
Furnace Pricing Resources