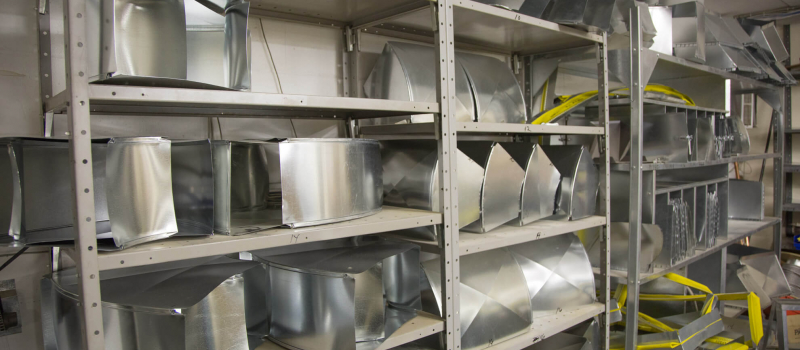 Our designers carry BCIN (Building Code Identification Number) certification for building permit designs in new homes as well as home additions. Our team members are fully certified under the Heating, Refrigeration and Air Conditioning Institute of Canada (HRAI) for heating, ventilation and air conditioning (HVAC).
HVAC Ductwork Installation
Our qualified installation teams are journeymen residential sheet metal mechanics and are registered by the Ontario College of Trades. We have the ability to design and deliver quality custom ducting quickly through our own in-house sheet metal fabrication shop.
HVAC Duct Balancing
Did you know that incorrect air flow in your home can cost you money and lower indoor air quality and give poor temperature and humidity control? Balance ducts will optimize the performance of your HVAC system and greatly increase the comfort of your living spaces. We measure and balance the airflow so that your entire home is comfortable.
In buildings where traditional duct work is difficult to install, we can help you with high velocity UNICO system duct work, which can be run through attics and other tight spaces where ductwork is not available.
HVAC Design Pricing