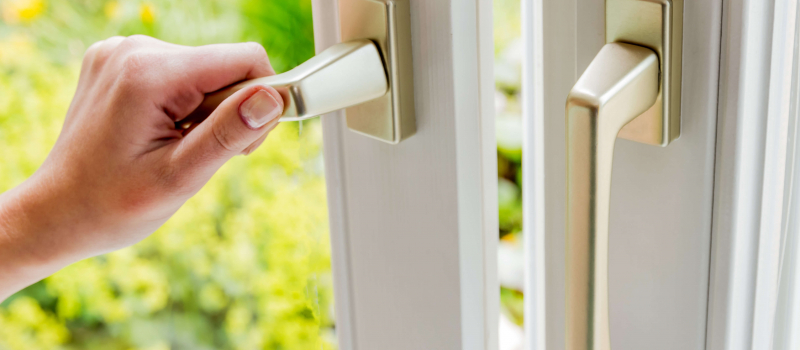 Did you know that the air in your home may be polluted with contaminants that could adversely affect the health of you and your family? Thankfully, good ventilation can eliminate the presence of these pollutants and improve your indoor air quality.
At Bryan's Fuel, we sell and install a wide range of systems that are designed to provide air purification and air filtration. The key to a healthy home is continuously introducing fresh air from outside, while expelling stale air from inside — and without disrupting the heating or cooling of your home in the process.
Talk to the team at Bryan's Fuel to learn more about our air purifiers and air filters. We would be happy to provide a no obligation quote for one of our products.
The Importance of Indoor Air Quality
Did you know that indoor air can be more harmful than outdoor air? Up to 100 times more pollutants may be found indoors, according to studies done by the US Environmental Protection Agency. A wide range of pollutant sources may be found in your home, including:
Oil
Gas
Kerosene
Coal
Wood
Tobacco
Mold
Mildew
Rot
Excess Moisture
When working with Bryan's Fuel, you can trust the job will be done right, as all of our designers and installers are Heating, Refrigeration and Air Conditioning Institute of Canada (HRAI) qualified. We will find a solution to improve your indoor air quality.
Our Air Purifier Products
At Bryan's Fuel, we carry some of the best home air purifiers on the market, including UV air purifiers, HEPA air purifiers, whole home air purifiers, and more. Our team can assist you in the selection of the right product from your situation as well as install it correctly.
These air purification systems can clean the air inside of your house of germs, bacteria, viruses, and molds, while eliminating odours and volatile organic compound (VOC's). Our air purifiers are appropriate for a range of spaces, including condominiums, apartments, pre-fab houses, and large homes.
Different Types of Air Filters
The air filter is the most important part of an air purification system. Most air purifiers will include several different air filters. You should choose these filters based on the contaminants that you have identified in your home. There are many air filtration options available, including:
Pre-filters
Activated carbon filters
HEPA filters
Antibacterial and germicidal filters
And more
At Bryan's Fuel, we can help you identify the air filters that you need and recommend an air purification systems to fits these parameters.
Whole House Air Filters and Air Purifiers
A whole house air filter or air purifier is installed directly into the home's heating and cooling system, for example, as a replacement for a standard furnace filter.
The team at Bryan's Fuel can assist in the installation of a whole home air purification or air filtration system, although you may need to have a forced air duct system to use this product. Contact us for further details.
Indoor Air Quality Program