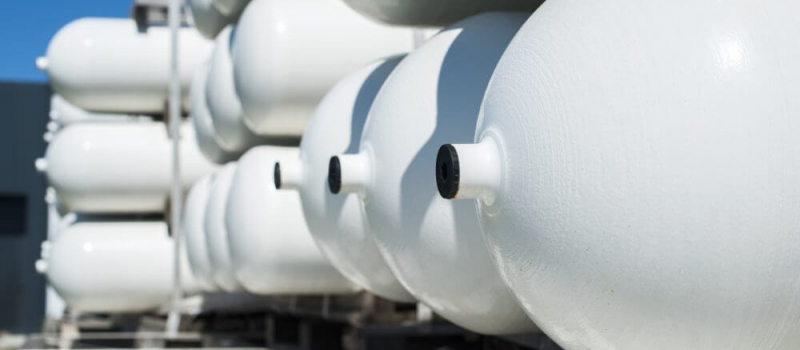 At Bryan's Fuel, our team provides professional and reliable propane tank installation services in Southern Ontario. Our prices for tank installation include the customer taking ownership of all piping, regulators, and tank bases.
420 lb. Propane Tank Cylinder — $200.00
500 Gallon & 1000 Gallon Propane Tank — $350.00
If you're looking to get an estimate for the cost of a propane tank or a tank rental, you can find information on propane tank pricing here.
Remember that before the first fill of a new propane tank, the Ontario government regulations require a tank inspection to ensure proper propane system operation and safety. At Bryan's Fuel, the cost of this inspection is included in a new tank installation.
What's Included?
If you are installing a smaller 420 lb. cylinder, it can be placed directly against a building wall, while larger tanks must be a minimum of ten feet away from buildings, property lines, and ignition sources. As a result, the price for the 420 lb. tank does not include any piping and trenching.
In comparison, the installation cost for the larger tanks (500 and 1000 gallons) includes trenching and up to 20 feet of buried piping. Piping greater than 20 feet is $1.5 per foot (excluding trenching) or $5 per feet (including trenching). The price of trenching includes raked finish, but not sod or seeding for your lawn.
All prices listed on this web page may vary depending on the actual installation conditions and do not include 13% HST. For a more accurate quote, please contact us for a written quote at cost or obligation.