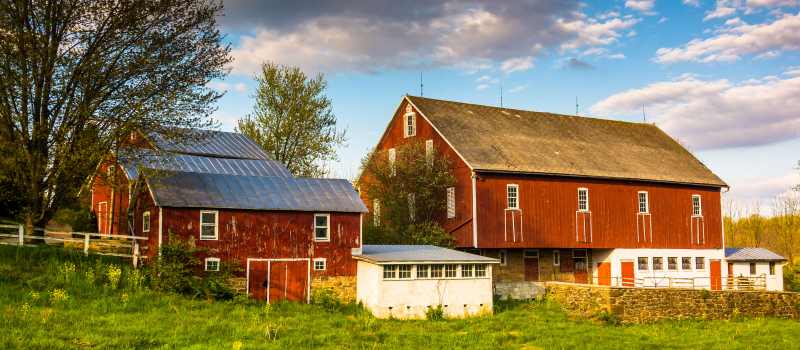 Do you require fuel for your farm or business?
At Bryan's Fuel, we are proud to offer the best in safety, efficiency, and customer service of any commercial fuel delivery company in Southern Ontario.
We value our farming customer relationships, aiming to provide you with the right facts to make smart decisions about fuel storage, servicing, and equipment. We will always assess your individual needs and specifications before we establish a delivery agreement.
Talk to the team at Bryan's Fuel to learn more about fuel delivery for your farm or business. We would be happy to provide you with a no-obligation quote.
Our Bulk Fuel Delivery Options
Bryan's Fuel can provide bulk fuel delivery to your business or farm within Dufferin County, Grey County, Wellington County, Peel, Simcoe County and more. From Collingwood to Tiny, Orangeville to Fergus. Our team can supply the following:
We will recommend the size and number of storage containers used at the customer's premises depending on your needs. This will ensure efficient delivery and an available supply of heating oil or other fuels for the customer.
SmartCap Fuel Price Protection Program
For business owners, the ever-changing price of fuel can make budgeting difficult. That's why Bryan's Fuel is proud to introduce the SmartCap Program. Imagine the security of knowing what your maximum fuel costs would be over the coming months. By helping to manage tomorrow`s costs today, SmartCap gives you the power to spend your money where and when it's most needed.
Here's how it works: for the duration of your SmartCap contract, the program acts like an insurance policy that protects you from fluctuating fuel prices. You pay a small per-litre up-front premium that caps your fuel-cost. During the contract you will only pay the lower of the two prices – market price or your SmartCap price. With SmartCap in place, you'll always know what the future holds.
Fuel Storage Tanks
Bryan's Fuel offers a range of fuel storage tanks for diesel, gas and heating oil, available for purchase or rental. Our commercial tanks are available in a range of sizes, including:
670 Litre Fuel Tank
1340 Litre Fuel Tank
2200 Litre Fuel Tank
4500 Litre Fuel Tank
Our team are fully qualified to complete a fuel tank installation for your farm or business, in the case of a new purchase or a rental. We can also offer ongoing service and maintenance for your fuel storage tanks.