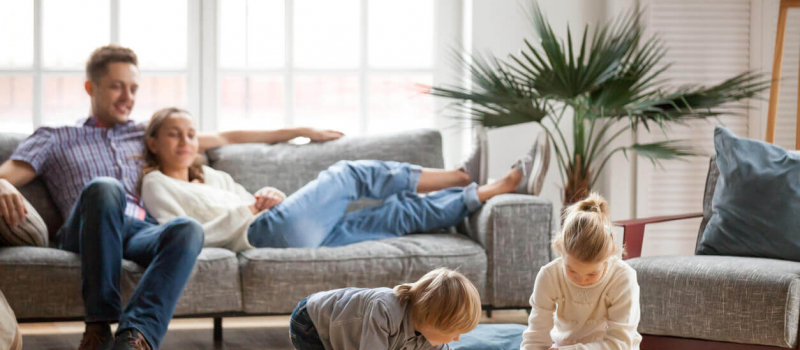 Do you need an HVAC system for your new home or home addition?
At Bryan's Fuel, our team has the expertise and the qualifications to help provide superior HVAC system installation, repairs, and maintenance for your home. Every home needs a reliable HVAC system to keep you and your family comfortable year-round.
We are experts in HVAC installations. Our team carries BCIN (Building Code Identification Number) certification for building permit designs in new homes, as well as home additions. Our team members are fully-certified under the Heating, Refrigeration and Air Conditioning Institute of Canada (HRAI) for heating, ventilation, and air conditioning (HVAC).
Talk to the team at Bryan's Fuel to find the right HVAC services for your home. We would be happy to provide a no-obligation quote for an HVAC installation, HVAC repairs or maintenance.
HVAC System Design & Installation
At Bryan's Fuel, we can provide custom HVAC system design and installation for a wide range of situations. If you have a new build home or you are planning a home renovation project, our team can develop a comprehensive HVAC system design, perform the installation, and provide ongoing maintenance.
Our qualified HVAC installation team include journeymen in residential sheet metal mechanics and are registered by the Ontario College of Trades. We also have the ability to quickly design and deliver custom HVAC ductwork using our in-house sheet metal fabrication shop.
Download HVAC Design Pricing
HVAC Repairs & Maintenance
Regular HVAC maintenance is very important. Improper air flow through your ductwork can cost you money in utility bills, lower your indoor air quality, and lead to poor temperature and humidity control.
We recommend that business owners and homeowners receive annual check-ups for their HVAC systems, at a minimum. An annual maintenance plan will help ensure that major problems are identified before they become an issue for your home or business.
An HVAC maintenance check can be performed at any time throughout the year, but you may find it easier to schedule a time outside of the peak seasons in the fall or spring.
If you require urgent HVAC repairs, contact the team at Bryan's Fuel to schedule an appointment today.