HVAC Options for New Custom Homes 
It's important to think about all of the products and systems that need to be installed when building a new home, including a heating and cooling system. There are many different options available, and we're here to help homeowners choose the right system for their needs and budget.
In this blog, we review what you should consider before making a decision about your HVAC home comfort system.
The Planning Phase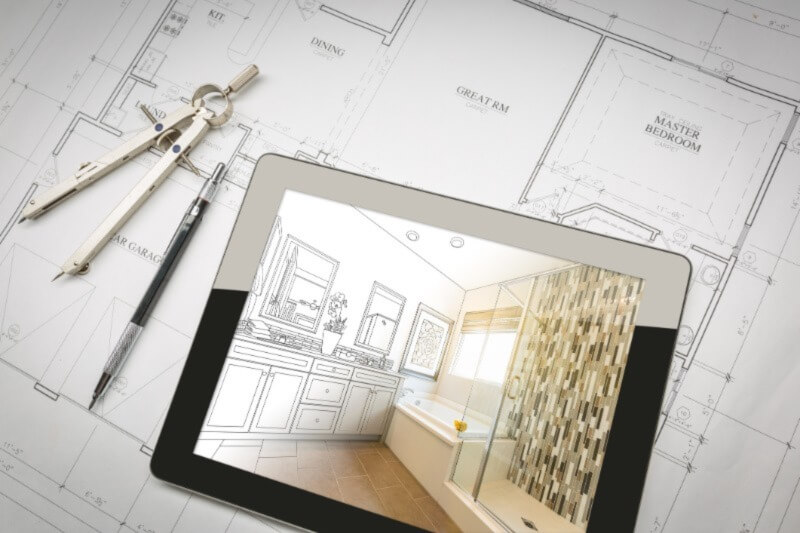 The planning phase is the time to consider what is most important in your new home. What will be the square footage of your new home? Are you planning on building a one-storey or two-storey home? How many windows will there be and what direction will the house face?
Based on your answers there will be different options for heating, cooling, water heating, and indoor air quality (IAQ) that you should consider.
HVAC Options and Their Benefits
When considering your options, keep in mind what is most important to you and your family. This might include efficiency, cost saving, environmental impact, and comfort.
Efficiency: How much energy is used.
Cost saving: How much it costs to run your HVAC system over time.
Environmental impact: If you want an environmentally-friendly HVAC unit with low operating costs, consider installing an air source heat pump.
Comfort: What you, and your family, will need to feel comfortable all year-round.
At Bryan's Fuel, we offer the following home comfort systems:
Heating and Cooling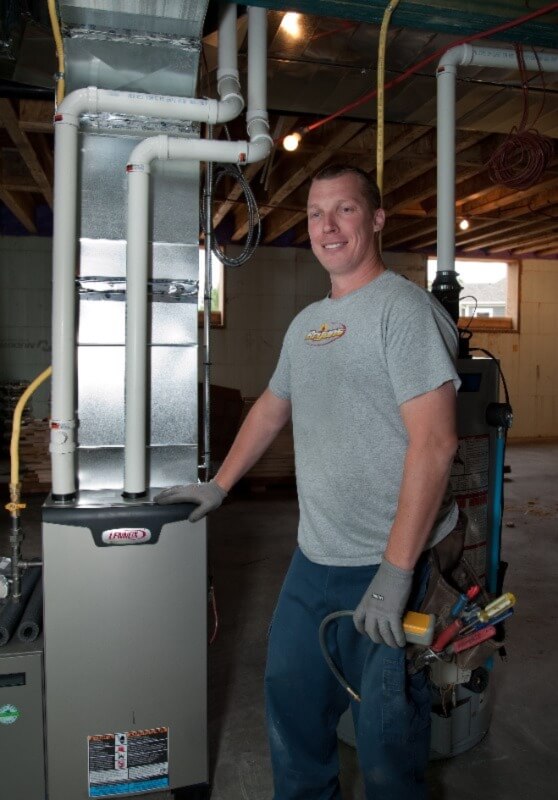 Traditional Forced Air System:
The most common HVAC system is a forced air central heating system. They are traditionally composed of a furnace for heating, an air conditioner for cooling, and ductwork to deliver the conditioned air throughout a house. This system allows the possibility of adding indoor air quality accessories for greater home comfort. This includes air purifiers, filters, and humidifiers.
Hydronic Heating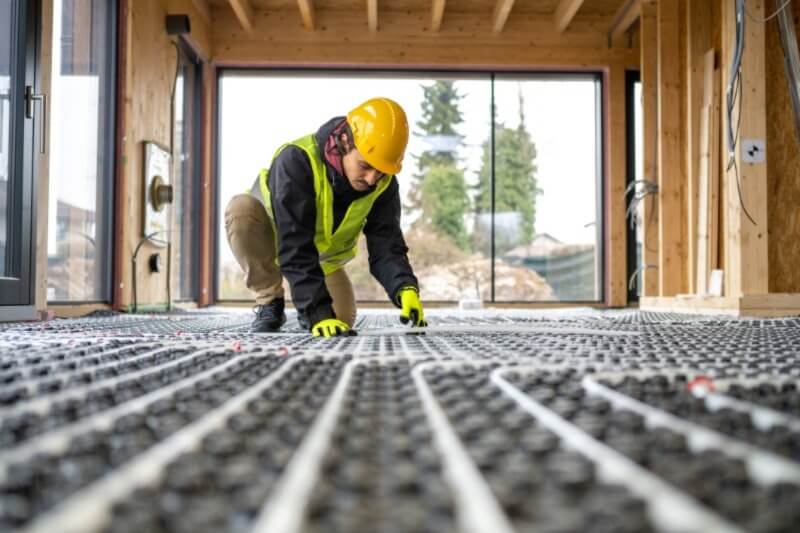 When building a custom home, hydronic heating is a great option to consider. This is a method that uses hot water to distribute heat. The boiler in a hydronic heating system produces hot water for in-floor tubing, radiators, or a heat exchanger.
Hydronic Radiant In-Floor Heating:
This system uses a boiler to heat the water, and a circulating pump to distribute water throughout your space. This is done using sealed plastic tubing located under the floor. This produces heat distribution from the floor up, which creates consistent room temperatures to maximize home comfort.
Hydronic Radiator Heating:
In this system, hot water fills the radiator and warms the surrounding air which circulates throughout the room. New radiators have a modern appearance and will fit seamlessly with the style you plan to have in your new home.
Hydronic Air Heating:
Hydronic air heating systems use ductwork and an air handler. Once the water is heated, it is circulated to a heat exchanger in the air handler. The warm air is distributed throughout the house using ductwork. This system includes the added benefit of using the air handler and ductwork for air conditioning in warm months.
Although there may be a larger upfront cost than a traditional heating system, a hydronic system has many benefits. These include even and consistent heating, room-by-room zoning options, quiet operation, improved air quality, maintaining balanced humidity levels, and efficiency.
Geothermal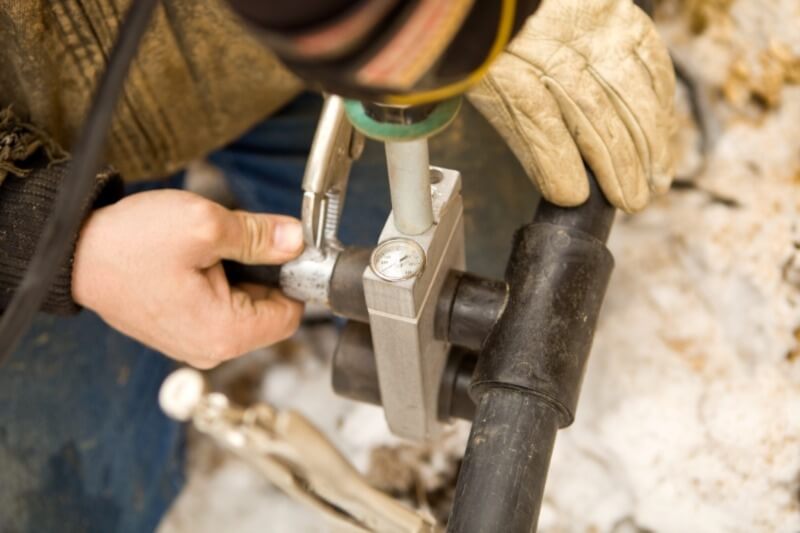 Geothermal heating and cooling systems use the natural energy of the earth to regulate the temperature of your home, offering a safe and environmentally-friendly alternative to conventional heating systems. A geothermal system (or ground source heat pump) consists of two main components: an underground piping system responsible for generating the energy, and the internal HVAC system within your house that distributes it in the form of heating or cooling.
Heat Pumps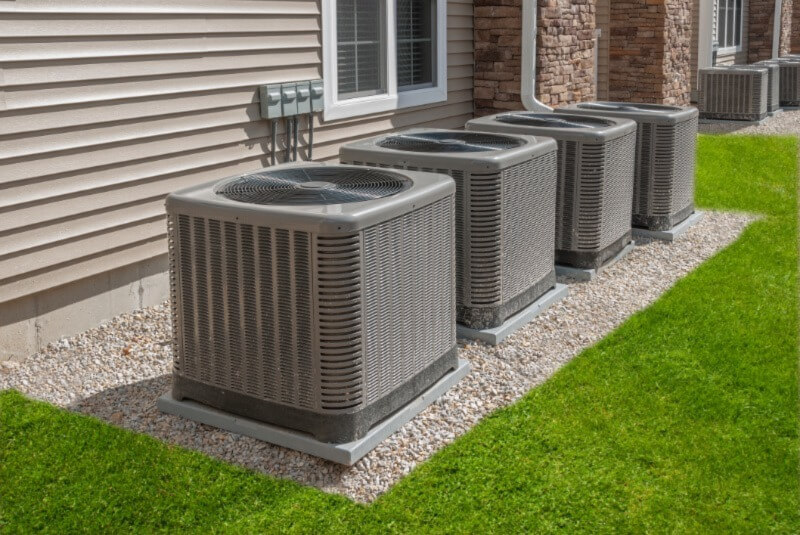 An air source heat pump (ASHP) is a highly efficient, non-carbon-emitting way to both heat and cool your home. The heat pump works by transferring heat absorbed from the outside air to an indoor space. In the summer, the process works in reverse to provide cooling. This system can stand alone or be paired with a furnace system. Air source heat pumps are an excellent option for Ontarians, given the implications of the rising Federal Carbon Tax, and the cost of fuel over the next decade.
Water Heating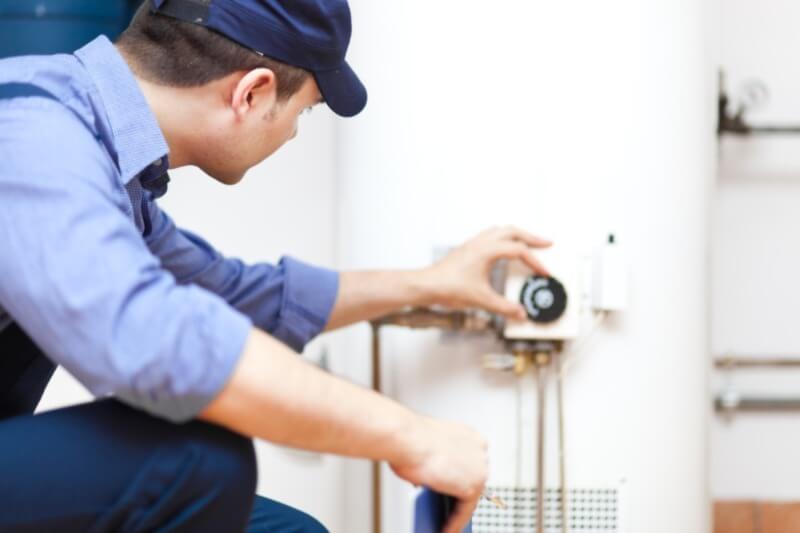 Tanked Water Heaters:
Conventional water heaters feature a tank, and heat and store hot water until you need it. Once the hot water is used by running a shower or faucet, the tank then fills up with cold water, which is heated again for the next time it's needed. Common energy sources for water heaters are electricity and natural gas.
Tankless Water Heaters:
Tankless water heaters are both efficient and environmentally friendly. They use less energy than traditional tanked models because it only heats water when you need it, and the hot water never runs out.
Heat Pump Water Heaters:
A heat pump water heater is a highly efficient option, as it uses electricity to move heat from one place to another instead of generating heat directly. For example, it takes heat from the surrounding indoor air or even from outside, and transfers it to a tank of water. This type of water heater has specifications to be aware of, such as not installing the unit in an air-conditioned space. Our home comfort advisors can help determine if this is an option for your new build.
Combi-Boiler:
A combi-boiler is a type of boiler that provides domestic hot water and central heating in one system. It provides on-demand hot water to all your taps, in addition to heating water for space heating in radiant in-floor heating, radiators or air handlers. This option eliminates the need for a separate water storage tank.
Indoor Air Quality (IAQ)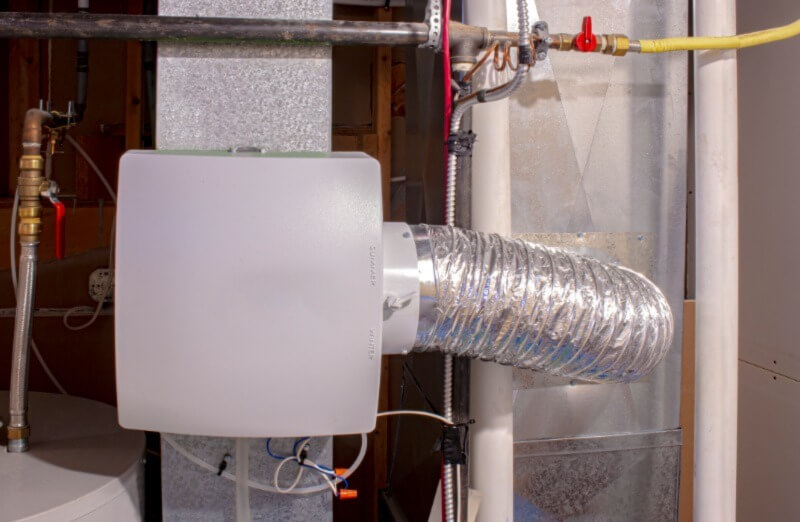 IAQ is a good area to consider when choosing your HVAC system. If you want to take the next step and improve your indoor air quality in your new home, we offer:
Air purifiers and humidifiers
HRV/ERV (heat recovery ventilators/energy recovery ventilation)
Filters, which can be installed in your unit to keep it clean
Room Zoning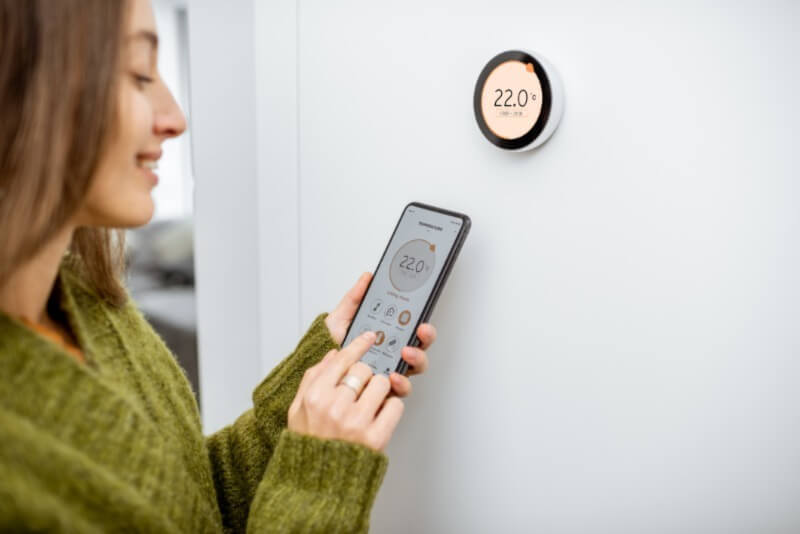 Zoning is a terrific way to separate rooms with different temperature needs. A room that requires extra heat in the winter and less cooling in the summer can be set up as a zone, allowing you to control each area separately. This can save energy, save money, and make your home more comfortable.
Consider what energy sources are available for your custom home.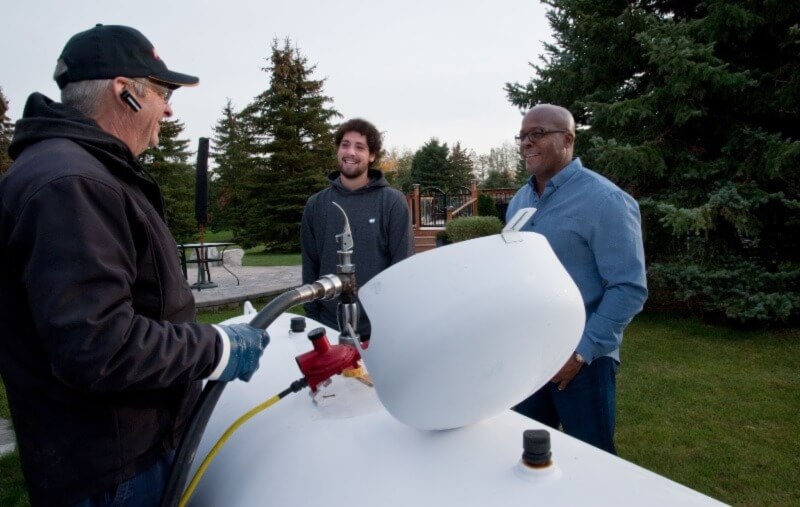 In addition to learning about all of the HVAC options available in the market, you should also determine what types of energy sources will be available at the site of your new build. Will you need to use propane, natural gas, or electricity? If you're in need of fuel for your new system, we have you covered with our delivery services.
Get advice from an expert: Speak with one of our home comfort advisors.
Once we learn more about your new home build, we can present your options and discuss the benefits, upfront costs, and running costs with you. We can help you carefully weigh all the options to help you make an informed decision that is best for your family's needs.
The process of building your dream home can be exciting, and we are here to make your new HVAC system less stressful. Contact us today to start the conversation!