Why Is My Air Conditioner Freezing Up?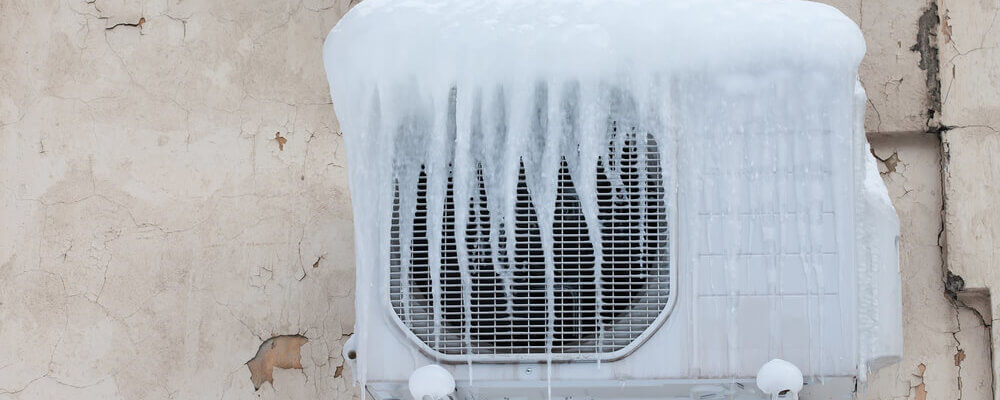 Throughout the summer, you rely on your air conditioner to keep you and your family cool. Unfortunately, things don't always go according to plan and your air conditioner may start acting up — especially if your unit is old or you haven't had it serviced this season.
A frozen air conditioner is a more common problem than you might realize. Luckily, we're here to help.
Reasons Your Air Conditioner Might Freeze Up
Like many air conditioner problems, there are a few reasons why your air conditioner might freeze up:
1. Your air conditioner's evaporator coil doesn't have enough air flow
If you have a split air conditioner, then your unit will remove the heat from the outside air before expelling it in your home. If there's not enough air flow above your evaporator coil to turn this warm air into cold air, the coil could freeze up. Over time, the temperature of the coil will continue to drop and this can cause the unit to freeze up.
2. Your air conditioner doesn't have enough refrigerant
It may seem counterintuitive, but having adequate refrigerant actually prevents your air conditioner from freezing up. When there isn't enough refrigerant, the pressure inside your air conditioner begins to build up.The more that pressure builds up, the cooler the temperature becomes.
3. The temperature is too cold outside
While you should use your air conditioner when it's hot outside, some people get so used to this convenience that they continue to use it when the temperature drops. This isn't just a waste of energy, but it can also cause your air conditioner to freeze up. Air conditioners are only designed to be used when the temperature is hot outside, so if it's taking in cool air and then cooling it even more, it could cause the unit to freeze up.
4. Your air conditioner has had a mechanical failure
A mechanical failure in your air conditioner that leads to freezing up can be caused by a number of things, from a kink in the refrigerant lines to a broken blower fan or a clogged filter.
Whatever the cause of your air conditioner problem, it's important to call your HVAC technician and get it fixed so you can continue to stay cool all summer long. Contact Bryan's Fuel for 24/7 emergency service!